C&N's Personal Financial Management Tool
Don't waste time roaming the internet to track your finances. With C&N's MoneyManager, you can monitor and manage all of your bank accounts - not just the ones you have with C&N - all within your C&N Mobile Banking App or Online Banking.
Link your credit cards, home loans, personal loans, 401 (k) and more to C&N's MoneyManager for a complete picture of your financial standing. You can also track your spending, set budgets and much more!
---
Start Your Journey to Financial Freedom
Get started with C&N's MoneyManager right away. You don't have to fill out a long enrollment form or contact a C&N expert to begin using this powerful digital tool. Simply login to your C&N Mobile Banking App or Online Banking, find "MoneyManager" and choose on "Link Account." You'll be asked to read and accept the terms and conditions and you're in!

Link a Personal Account
Begin linking your accounts immediately for a consolidated view. Popular accounts show on the first screen, or you can search to find hundreds of other financial institutions. If the one you are looking for isn't there, simply click "Add a Manual Account" and enter the information.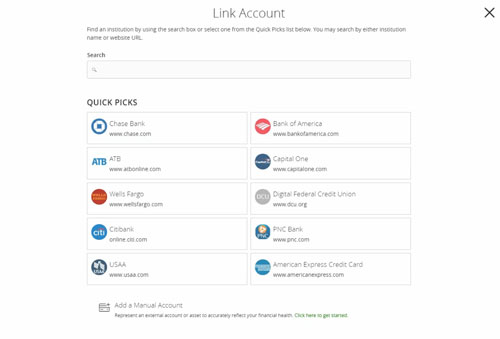 You'll be prompted to enter your login credentials for that account next. Upon successful entry of your credentials, you may be asked to enter some form of multifactor authentication, such as security questions or a secure access code, depending on authority settings of that institution.
Please note: some accounts require multifactor authentication to be updated at regular intervals, such as every 30 days. This may trigger an authentication code to be sent to you even if you are not actively trying to login.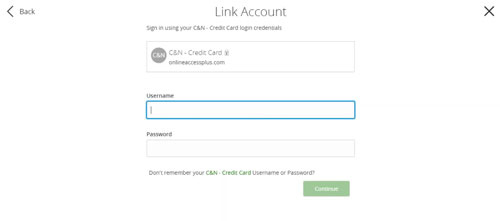 After linking your account, you can choose to view it in C&N MoneyManager or on your Mobile Banking App or Online Banking home screen. Make your choice, chose "Continue" and you're all set!

Why Use Transaction Categories?
With C&N's MoneyManager, you can categorize your transactions to help you build your budget and track your spending. C&N's MoneyManager comes with many pre-built categories ready to use, or create your own categories to help personalize C&N's MoneyManager and make it work for you.
C&N's MoneyManager is smart enough to automatically categorize transactions that are similar. Maybe you want to know how much you spend on soda every month. Simply categorize your soda purchases and C&N's MoneyManager will categorize future similar transactions into the same category. Now, you'll be able to quickly and easily see how much you spend on soda!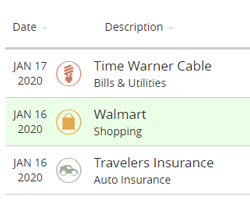 How to Categorize Your Transactions
C&N's MoneyManager will automatically categorize your transactions for you the first time you sign up! It will review the previous 120 days and assign each transaction to a category. You can create sub-categories, too. For example, "Food & Dining" can have your own sub-category for "Fast Food" letting you get as detailed as you wish with your spending.
Although C&N's MoneyManager cannot read checks, you can easily assign them a category on your own.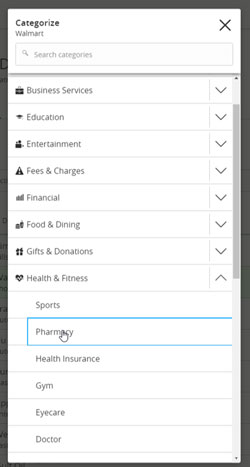 Net Worth
The Net Worth tab provides you with a quick snapshot of your combined bank accounts.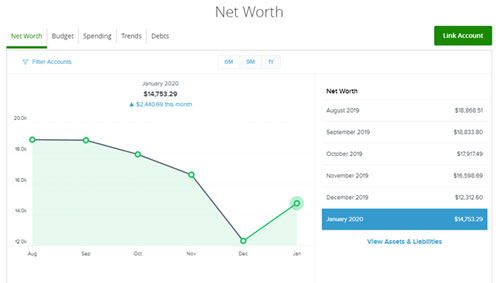 Personal Budget
Set your budget and C&N's MoneyManager will give you real-time feedback on your activity.
The first time you view the budget tab, you can choose to set your own budget, or let C&N's MoneyManager generate a budget based on your spending habits.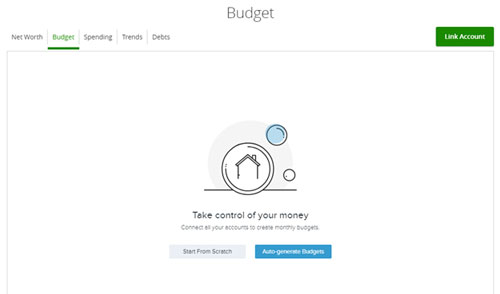 Once created, easy-to-read bubbles provide a visual display of your budget.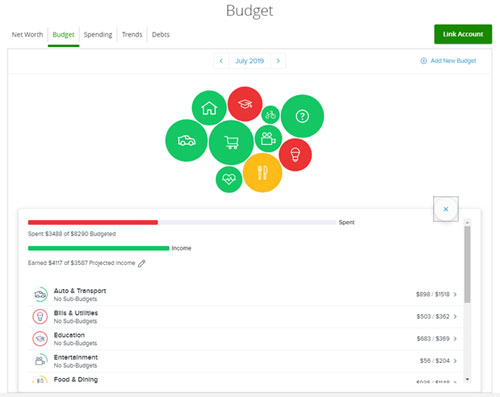 Spending
The Spending tab displays a simple, interactive pie chart that shows you where your money is going.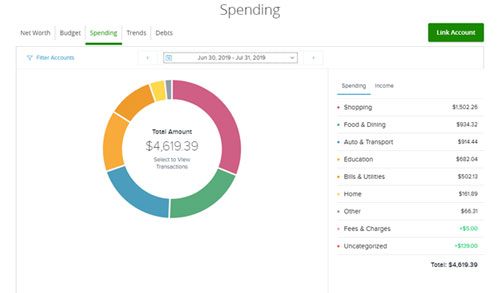 Trends
The Trends tab displays a month-to-month view of your spending, allowing you to make adjustments as-needed.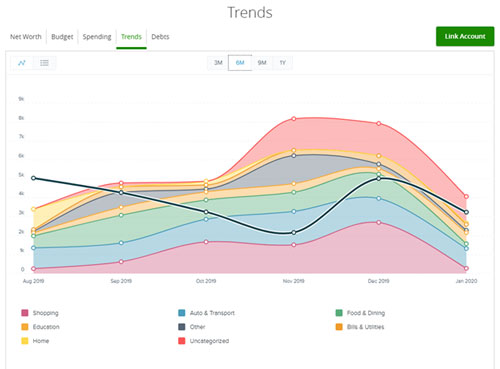 Debts
The Debts screen gives you a visual snapshot of your debts and estimates the paydowns of your debts.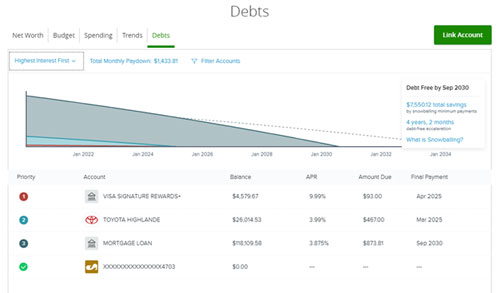 Refer&Reward
Refer a friend to C&N and you'll both receive a special bonus: $50 for you, $50 for them!