Committed to the communities we are proud to serve
---
Emergency Services
When there is an accident or a fire, generally those coming to your aid are volunteers. While many of these organizations get state and local funding, it usually isn't enough to cover the extensive training needed along with the expensive equipment. Bridging the gap between these funds falls on those who are already volunteering their free time to help with emergencies. This year, our employees voted to make Giving Back, Giving Together cause for the next 12 months, taking on fundraising for our local emergency services, with a goal of raising $100,000 to support 34 local volunteer emergency, fire and ambulance services.
Join us in our mission of keeping emergency services in our area strong through the support of 34 local organizations by donating below. Every dollar donated to the Giving Back, Giving Together program remains in your local community keeping these vital services.
How you can help:
Donate now!
Share & Like C&N's #GivingBackGivingTogether Facebook posts. We'll donate $1 for every like, share and comment.
Spread the word! The first step in supporting a cause is to raise awareness and word of mouth is often the most powerful way to generate awareness.
Our Partnering Organizations
Our communities mean the world to us. Every department or office at C&N partners with an organization in their neighborhood that aligns with the cause our GBGT program is supporting.
Below is a list of the partnering organizations and the department or office that is supporting them. We encourage you to read more about the organizations in your neighborhood and join them and C&N in strengthening our communities.
Bradford & Sullivan Counties, PA
Athens Township Volunteer Fire Company
Dushore Fire Department
Eagles Mere Fire Department
Eldredsville Fire Department
Endless Winds Fire Department
Forksville Fire Departments
Hillsgrove Fire Departments
Howard Elmer Hose Company
Laporte Fire Department
Mildred Fire Departments
Monroe Hose Company
Muncy Valley Area Fire Departments
North Towanda Fire & Rescue
Ralston Volunteer Fire Company
Smithfield Twsp Volunteer Fire Department
Western Alliance
Wysox Fire Department
Bucks County, PA
Berwyn Fire Company
Doylestown Fire Company
Newtown Ambulance Squad
Cameron, McKean & Counties, PA
Cameron County Ambulance
Port Area Ambulance Service
Port Allegany Star Hose Company #1
Sinnemahoning Ambulance
Lycoming County, PA
West Branch Firemen's Association
Potter County, PA
Coudersport Ambulance Association
Roulette Chemical Engine Company #1
Steuben County, NY
Canisteo Fire Company
North Hornell Volunteer Fire Company
Tioga County, PA
Blossburg Fire Department
Cedar Mountain Wildfire Crew
Elkland Fire Department
Knoxville-Deerfield Volunteer Fire Co.
Laurel Mountain K9 Search & Rescue
Lawrenceville Volunteer Fire Department
Middlebury Fire Department
Morris Township Fire Company
Nelson Fire Department
Osceola Fire Department
Tioga Volunteer Fire Department
Valley Ambulance Authority
Wellsboro Fire Department
York & Lancaster Counties
East Hempfield Twp Emergency Services
York Area United Fire & Rescue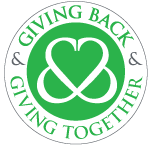 Proud to support our community:
Since 2015, C&N teams have donated:
$616,163
Monetary Donations
1,429
Volunteer Hours
39,026
Item Donations
Giving Back, Giving Together History
The Giving Back, Giving Together community fundraising campaign was formed in March of 2015 with the purpose of supporting a different cause each year that will have a positive and lasting impact on our local communities. As an employee-driven effort, we knew that this program would provide C&N with an opportunity to make a lasting impression on our communities, but we never expected the magnitude of its impact. since its inception, our team members have raised $465,306 in monetary donations, collected 30,241 item donations and volunteered their time for 1,139 hours. You can find information on each cause and how you can continue to help below.
In June 2021, C&N team members turned their focus to support local underprivileged youth, ensuring they have access to food, clothing and shelter. This is another demographic that was greatly impacted by the COVID-19 pandemic. The closing of schools combined with the high cost of childcare forced many parents to give up their jobs and income to care for their kids. This also increased food insecurity by reducing children's access to free or reduced lunches at school. A survey by the CBPP shows that around 7 to 11 million children lived in households where kids didn't get enough food because their families couldn't afford it.
C&N partnered with 22 local organizations across our footprint whose primary mission is to feed, cloth or otherwise support children in our neighborhoods who rely on outside assistance.
COVID-19 caused millions of people to become unemployed, and many to rely on food banks for their meals. As consumer demand in stores increases and places constraints on supply chains, fewer donations reached the food banks, causing uncertainty for those who depended on them. To make matters worse, many of the over 2 million volunteers who pack and distribute food, are senior citizens who are particularly vulnerable to the coronavirus, placing even more pressure on those organizations who work tirelessly to feed those in need. Food banks needed help more than ever.

C&N partnered with 17 local food banks, to ensure that community members had access to food by volunteering at food drives, doing fundraisers to bring in monetary donations and collecting canned goods and other food items. In total, C&N team members donated $129,129 to the food banks, collected 3,012 food items and volunteered for 290 hours. Every dollar donated remains in the local community, helping our neighbors in need.
According to the 2015 census, there are 2 million military veterans who call New York and Pennsylvania their home and more than 10% are living with a service-related disability. We are grateful for the sacrifices made by these brave men and women for our country and our freedom. It is with great pride that C&N will honor our local military veterans through this year's Giving Back, Giving Together fundraising campaign.
In 2019, C&N team members are partnering with 16 local organizations that help veterans in our community access the care and resources they deserve. In addition to raising funds to support these organizations, we will also be collecting item donations and volunteering with our partners to give back to those who have served our country. Through the support of our friends and neighbors, we were able to donate $78,472 in monetary donations, 8,827 item donations and volunteered 345 hours of service.
Public libraries strengthen our communities by providing unique opportunities for children and adults alike to learn, network, connect with one another and access resources that may not be available to them otherwise. According to a 2015 Pew Research Center survey, almost two-thirds of adult Americans say that closing their local library would have a major impact on their community. The same study found that over 90 percent of adults think of public libraries as 'welcoming and friendly places.' In many communities, librarians are also ad hoc social workers and navigators who help local people figure out the complexities of life, from navigating the health system to helping those with housing needs. This 'go-to' role has influenced library programming and events, with libraries providing advice and connections to health, housing, literacy, and other areas.
In 2018, our teams organized fundraisers and volunteer outings and collected donations in support of 23 local public libraries. Fundraisers were primarily done during designated event weeks during the last week of each quarter. On June 25, we held our largest fundraising event of the year, our 3rd annual C&N Charity Classic golf tournament, which raised over $15,000. We finished the year with over $65,417 in monetary donations, 3,339 items donated and volunteered on 35 occasions.
Every child deserves a chance at living a good, fulfilling life. Unfortunately, there are many children in our communities who may not receive the attention and care that's necessary to provide them with hopeful opportunities.
Giving Back, Giving Together continued into its third year in 2017 by supporting 18 local organizations that have made it their mission to help underprivileged children in our area. The goal was to make a difference and provide funding for our partnering organizations so they can afford the supplies and programming they need to fulfill their missions. Our goal at the beginning of the year was to raise $60,000 to support these organizations, and we are very proud to announce that we surpassed this goal. We raised over $72,000 on top of 7,781 food, clothing and hygiene items, and our team members volunteered on 116 different occasions.
C&N also saw some very successful fundraisers and awareness campaigns in 2017. We sponsored a bouncy house for children to play on during the Tioga County Human Services Agency's event for Child Abuse Prevention Month in April, held on the Green in Wellsboro. In June, we raised over $20,000 alone with our 2017 C&N Charity Classic Golf Tournament. Social Media also played a big part in raising awareness with our "Thank a Local Volunteer Child Advocate" Facebook contest, as well as the introduction of our #GBGTImpactStories on social media.
At some point in our lives, we will all rely upon volunteer emergency services in our communities. These services include Fire Departments and Ambulance Associations, which require equipment and training in order to keep us safe.

In its second year of the program, we rallied our employees, customers, clients, friends and neighbors behind an important cause – providing support for 52 local volunteer fire and emergency services organizations – and raised over $60,000 across all 8 of its counties of operation. In addition to our fundraising efforts, C&N employees volunteered their own personal time on 172 separate occasions throughout the year at events supporting the emergency volunteer organizations. We also brought back the C&N Charity Classic golf tournament in 2016, with proceeds going to support this great cause.
If you want to continue to help this cause, contact your local volunteer emergency services organization or The Pennsylvania Emergency Services Institute at http://www.pfesi.org/
Hunger in America is a lot more common than most people think. About 1 in 5 Americans are not sure where their next meal is coming from. Food banks do help. Food banks are not government agencies, but private organizations. Some may receive food items from the US Department of Agriculture and some may receive funds from the PA Department of Agriculture, but many of them rely on volunteering and private donations to make sure those in their communities do not go hungry.
In its inaugural year, Giving Back, Giving Together focused on hunger and food insecurity with tremendous success. We teamed up with 20 local food pantries across 8 counties in New York and Pennsylvania. Not knowing what to expect, we set our initial bank-wide goal for the year at $10,000. It wasn't long before we soared past that goal and by the end of the year, we were able to raise over $50,000 while collecting over 6,500 food items. Employees also volunteered at various events on 111 occasions.
If you want to continue to help this cause, contact your local food pantry or Central PA Food Bank at 570-321-8023 or visit them at http://www.centralpafoodbank.org/
Refer&Reward
Refer a friend to C&N and you'll both receive a special bonus: $50 for you, $50 for them!