Tioga & Potter County, PA Mortgage Lenders
Meet our PA mortgage lenders in Tioga and Potter counties who specialize in finding the best mortgage for your needs. Contact a mortgage representative to apply for a home loan or get pre-qualified or pre-approved today.
Borrow

Tioga & Potter County, PA Mortgage Lenders
PA Mortgage Representatives in Tioga & Potter Counties
Rachel Brill
VP / Regional Mortgage Loan Originator
Wellsboro
570.724.0212
MLO #1441693
Rachel Brill is a Regional Mortgage Loan Originator at C&N covering Tioga and Potter Counties. She joined C&N in May of 2013, transitioning to her current position in February of 2021. Rachel's drive and ambition has given her several opportunities to garner success at her position. She earned her B.S. in Business Management and a Minor in Information Systems Management from Pennsylvania State University in 2013. She joined C&N upon graduating and went through the C&N Credit Trainee Program where she spent time learning all aspects of lending, giving her valuable industry experience.
Very active in her community, she is a member of the Rotary Club and a board member for Wellsboro Area Chamber of Commerce.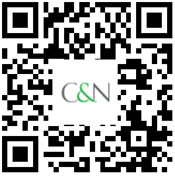 Andee Bryan
VP / Mortgage Loan Originator
Mansfield
570.723.2123
MLO #1742944
Andee Bryan is a Mortgage Loan Originator at C&N covering Tioga County and surrounding areas to include our NY market. She earned her Bachelor's of Science degree in Business Administration and Finance from Mansfield University in 2004. Andee has a professional background in Real Estate, beginning with her time at a local law firm where she worked on title searches and closing documentation. Prior to joining C&N in 2016, she worked at two local financial institutions. Shortly after starting her journey with C&N, Andee became a mortgage lender focusing on purchase, refinance and construction mortgages. Her customer focus, organization and attention to detail has excelled her knowledge and excellence in the mortgage arena.
Andee takes pride in helping the community both in and out of work. She credits her strong work ethic to being raised in a family who took gratification from their work and valued a positive outcome. "Our family's drive to go the extra mile has always spoken volumes to our integrity, determination and accountability, and I wouldn't want it any other way," says Andee. She worked at her family's business at a young age and often spent time helping her community prosper. She plans to draw on these values to help customers turn their dreams into reality.
In her spare time Andee enjoys spending time with her children and husband doing various activities, such as camping, vacationing, crafting, and working on their family farm raising vegetables, beef, chickens and more. She also coaches softball and volunteers her time with the local 4-H chapter.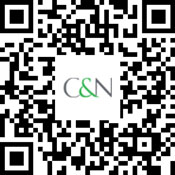 Kim Whiting
VP / Mortgage Loan Originator
Emporium
814.486.1113
MLO #582822
Kim Whiting is a Mortgage Loan Originator at C&N covering Cameron, Elk, Potter & McKean Counties. She has 27 years of banking experience with C&N. Kim's main office is located at 135 East Fourth Street, Emporium, PA 15834. Her satellite office is located at 10 N. Main Street, Coudersport, PA 16915.
Kim graduated from I.U.P. Academy of Culinary Arts and was also a Graduate of Pennsylvania Bankers Association School of Banking and Advanced School of Banking. She is currently the Vice President of the Cameron County Industrial Development Authority/Industrial Planning Corporation, sits on the North Central Regional Loan Review Committee and the North Central Audit and Finance Committee, along with being a board member of the Workforce Solutions for North Central PA. Kim is a member of the Emporium Rotary Club and serves as an Auditor for the County of Cameron.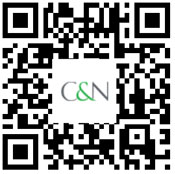 Refer&Reward
Refer a friend to C&N and you'll both receive a special bonus: $50 for you, $50 for them!