Lycoming County, PA Mortgage Lenders
Our local PA mortgage representatives in Lycoming county work with you to find the best mortgage for your homeownership dreams. Contact your home loan lender to get started today.
Borrow

Lycoming County, PA Mortgage Lenders
PA Mortgage Lenders in Lycoming, Clinton & Centre Counties
Linda Gordner
VP / Regional Mortgage Loan Originator
Muncy
570.546.2753
MLO #582793
Linda Gordner is a Regional Mortgage Loan Originator at C&N. Linda is responsible for originating residential mortgages, including purchases, refinance, new construction and land loans in the Lycoming and surrounding counties. She has over 48 years of banking experience, including 21 years with C&N. Linda has a wealth of knowledge in the mortgage industry and enjoys helping her clients with their financing needs. Linda's office is in our Muncy Branch located at 3461 State Rt. 405, Muncy, PA 17756.
Linda is a graduate of Central Atlantic School of Banking, Central Atlantic Advanced School of Banking and Commercial Lending at Bucknell University.
Active in her community, Linda continues to serve as the secretary for Pine Township, Columbia County and has done so for the past 38 years. She also is active in GBGT events held at C&N to help support local charities.
Linda enjoys golfing, trips to Myrtle Beach, spending time with her family and especially time with her grandchildren.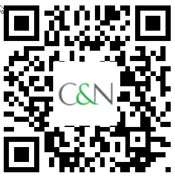 Tyler Sones
AVP / Mortgage Loan Originator
570.601.3017
MLO #1815109
Tyler Sones is a Mortgage Loan Originator in C&N's Williamsport office, covering Lycoming County. Having joined C&N in 2018, Tyler's eight years of experience in lending around the Lycoming area has earned him a well-respected name in the region. He previously worked as a Senior Credit Analyst / Underwriter for Autotrakk, where he was responsible for making credit decisions and developing and growing relationships. In his current role at C&N, Tyler puts his experience and knowledge to good use, helping customers achieve their home goals. Tyler graduated from Lycoming College in 2000 with a Bachelor of Arts in History and Secondary Education. While attending Lycoming College, he was a member of four Middle Atlantic Conference Championship Football teams. As a testament to his ties to the Lycoming County area, he serves as the President of Muncy CAP, a summer recreation program for area youth. Tyler lives in the Muncy area and is an avid golfer. He operates under the credo, "Never let what you can't do affect what you can do," which is evident in the superior service he provides to his clients and the strong relationships he builds with them.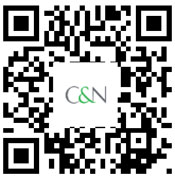 Refer&Reward
Refer a friend to C&N and you'll both receive a special bonus: $50 for you, $50 for them!