Chemung & Steuben County, NY Mortgage Lenders
Contact a local NY mortgage representative in Chemung county and surrounding areas to apply for a home loan. Our expert mortgage lenders will help you compare mortgages to find the best fit for you.
Borrow

Chemung & Steuben County, NY Mortgage Lenders
NY Mortgage Representatives in Chemung & Steuben Counties
Andee Bryan
VP / Mortgage Loan Originator
Mansfield
570.723.2123
MLO #1742944
Andee Bryan is a Mortgage Loan Originator at C&N covering Tioga County and surrounding areas to include our NY market. She earned her Bachelor's of Science degree in Business Administration and Finance from Mansfield University in 2004. Andee has a professional background in Real Estate, beginning with her time at a local law firm where she worked on title searches and closing documentation. Prior to joining C&N in 2016, she worked at two local financial institutions. Shortly after starting her journey with C&N, Andee became a mortgage lender focusing on purchase, refinance and construction mortgages. Her customer focus, organization and attention to detail has excelled her knowledge and excellence in the mortgage arena.
Andee takes pride in helping the community both in and out of work. She credits her strong work ethic to being raised in a family who took gratification from their work and valued a positive outcome. "Our family's drive to go the extra mile has always spoken volumes to our integrity, determination and accountability, and I wouldn't want it any other way," says Andee. She worked at her family's business at a young age and often spent time helping her community prosper. She plans to draw on these values to help customers turn their dreams into reality.
In her spare time Andee enjoys spending time with her children and husband doing various activities, such as camping, vacationing, crafting, and working on their family farm raising vegetables, beef, chickens and more. She also coaches softball and volunteers her time with the local 4-H chapter.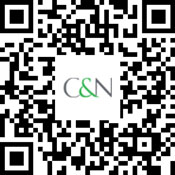 Refer&Reward
Refer a friend to C&N and you'll both receive a special bonus: $50 for you, $50 for them!