Spend Your Money
You have the freedom of choice with our several payment options
So, now that your money is in one convenient location, it's time to spend it! Whether you're out shopping with friends (fun!) or paying bills (not so fun), C&N has you covered. With your Visa Check Card® and Digital Banking, you have complete control, convenience and flexibility with your spending.
---
Your C&N Visa® Check Card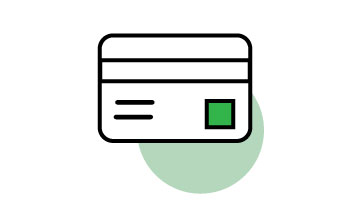 Every C&N checking account comes standard with a Visa Check Card, and there is a lot of magic jammed into that little plastic card.

All new C&N cards are contactless, just tap to pay. Look for the contactless payment icon below in stores. It's fast, easy and secure!


Instant Debit Cards are a game-changer. If your card is lost, stolen or damaged, you don't have to wait for a new one in the mail. Get a new one in minutes at any of our offices.
Digital Wallet lets you upload your card into your smartphone through Apple Pay, Google Pay, Samsung Pay or Fitbit & Garmin Pay.

Visa Online Checkout is the easy way to pay when shopping online. If you see the Visa Checkout icon below when shopping, just click on it and you will save yourself some hassle when checking out.


Digital Banking Features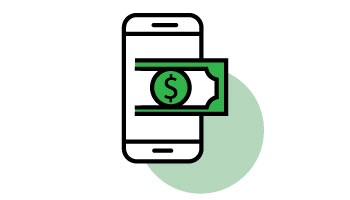 Whether you're paying bills or paying your friends, C&N's digital banking will make your life a whole lot easier.

PeoplePay is our person-to-person payment system that makes it easy to pay your friends and family. Need to split the check at a restaurant, or owe someone for movie tickets? There's no need to run to the ATM or download a separate app. Open your C&N mobile app and PeoplePay them right away!

Online BillPay takes the chore out of paying your bills. Set up your payees once, input the amounts each month and your bills are paid in just a few clicks! You can also set up recurring payments to make it even easier. Set it up once and never worry about missing a bill again.