Meet Michelle Rae
Michelle Rae
VP / Regional Mortgage Loan Originator
Sayre
570.268.3034
MLO #145697
Michelle Rae is a Regional Mortgage Loan Originator at C&N covering Bradford and Sullivan Counties as well as New York State. She had 19 years of experience in a similar capacity prior to joining C&N's Lending Team in 2012. In her role, Michelle is responsible for originating residential mortgages, including purchase, refinance, construction and land financing. Michelle's office is in our Sayre Branch located at 1827 Elmira Street, Sayre, PA 18840.
Michelle has her Bachelor's Degree in Business with Minors in Communications and Human Resources, and graduated from the NY Penn Leadership Program.. She is also very involved with C&N's Giving Back, Giving Together program, often volunteering and helping to raise funds to benefit her local community.
In her spare time, she enjoys camping, traveling and spending time with her family, including her three grandchildren.
"I'm a truly blessed to work for an organization that cares so much about their community, while having the ability to help our customers with the ultimate goal of becoming an homeowner."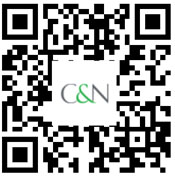 Refer&Reward
Refer a friend to C&N and you'll both receive a special bonus: $50 for you, $50 for them!