Meet Kathi Heimbach
Kathi Heimbach
VP / Mortgage Loan Originator
570.297.2426
MLO #582797
Kathi Heimbach is a Mortgage Loan Originator working out of the Troy office at C&N. She primarily covers Bradford and Tioga Counties in Pennsylvania, and the Southern Tier counties New York. She received her certificate from PBA School of Banking in 2009. Prior to starting her lending role in 2009, she began her banking experience as a Customer Service Representative, and transitioned into loan support to gain experience in the back-end of lending and documentation. Kathi has accumulated to 34 years with C&N and 35 years of total banking experience. Her current lending role covers purchases, purchase rehabs, refinance, construction and land mortgages.
Kathi grew up on a dairy farm and has continued to be involved in the small business enterprises area with ownership roles. She credits her family and her experience on her farm with building a strong work ethic, the need to think your way through a challenge and the ability to see a task all the way through to completion. Community is especially important to Kathi. She spends time volunteering at the Troy Fair Dairy Promotion and is heavily involved in C&N's Giving Back, Giving Together program through volunteering and fundraising for the immediate local needs.
In her spare time Kathi enjoys spending time with her family and grandchildren, visiting the Finger Lakes region, gardening, listening to audio books and travelling.
"I am so thankful to work with for a company that also believes in developing their existing employees and building on their experiences to expand into new roles."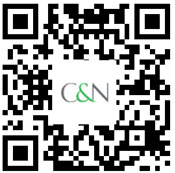 Refer&Reward
Refer a friend to C&N and you'll both receive a special bonus: $50 for you, $50 for them!