Healthy, Wealthy & Wi$e
Improving your financial wellbeing is easy with C&N by your side.
Physical Wellness & Financial Wellness Go Hand In Hand
Each year, millions of Americans make New Year's resolutions to improve their physical health, but financial vitality is just as important. According to a George Washington University study, 60% of adults surveyed felt anxiety about their personal finances.
C&N has the equipment and expertise you need to bolster your financial wellbeing in 2022.
---
Exercise Your Mind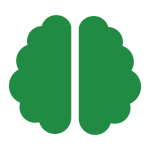 Knowledge is the key to keeping your financial future strong. Here we've gathered the best tips, tricks and tidbits together in one spot to help you fill your brain with financial know-how.
Banzai® Interactive Library is a great place to start. This collection of resources has everything from articles to interactive games for kids, plus online interactive scenarios that let you input information to evaluate real life situations like getting out of debt or funding the cost of a wedding. We recommend starting with the Financial Wellness coach that will help you assess your current financial situation and give you tips on where to go next.
C&N Library has carefully crafted advice written by our industry experts covering topics such as homebuying, retirement, business ownership and everything in between.
Video Library offers learning from products and tech to financial tips.
Calculators can help you with making financial decisions, such as how much you need to save per week to reach a specific goal, or whether you should rent or buy your home.
The C&N Answer Hub tackles the queries along your banking path, with pages on general banking, online banking and mortgage questions.
Know Your Equipment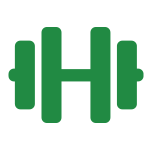 While bulking up your financial strength, it takes the power of the right machines to reach your goals. Lucky for you, this state-of-the-art technology is as close as your nearest smartphone or laptop.
Personal Financial Management tools, such as C&N's MoneyManager, can categorizing your transactions and link outside accounts. They make setting budgets, tracking your spending and visualizing your spending trends easy by doing most of the work for you.
In a world with over $50B of scams and financial mistakes every year, Carefull® provides a second set of eyes to protect your accounts against fraud, misuse, identity theft, and more. Stay independent and in control, using Carefull to catch small problems before they become big ones.
Round Up & Save can help to made saving seamless by automatically rounding up your debit card purchases up to the nearest dollar and depositing the difference into your savings account. Similarly, you can set up recurring transfers from your checking to your savings so that you can easily meet your monthly goals.
Account alerts are another great way to keep your financial head above water. Simply set one up to text an alert if your account dips below a certain dollar amount and save on expensive overdraft fees.
Keep Your FICO Score Fit
A good credit score can save you hundreds of thousands of dollars over a lifetime, helping you pay less for the things you buy, so it's a figure well worth keeping your eye on. Check out the article Understanding Your Credit Score in our C&N Library, then take advantage of these great services too.
Online Bill Pay and Biller Direct allow you to pay your monthly bills with a click of a button. Regular, on-time payments are crucial to keeping your credit score high, so you should set these services up as soon as possible.
C&N's SavvyMoney offers comprehensive credit score analysis, full credit reports, credit monitoring, alerts and personalized offers, SavvyMoney lets you keep your finger on the pulse of your credit.
Give 110%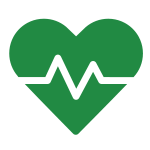 If you've run the marathon of financial learning and still find yourself wanting more—good for you! You can always contact your local banking specialist online or by phone. And if you're a member of a school or organization and would like to have a C&N expert present to your group, you can fill out our C&N Speaker Series form on our website to get started!
Refer&Reward
Refer a friend to C&N and you'll both receive a special bonus: $50 for you, $50 for them!