Love Where You Bank with C&N
There is a lot of love going around this month. Here are just a few of the many reasons why you'll love banking with C&N.
Spend less time running errands and more time on the things that truly matter.

We're devoted to giving back to our friends, family and neighbors.

Learn about a wide-range of topics from our industry-leading experts.

Hear from those who love banking with C&N.
Convenience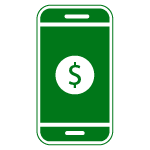 ClickSWITCH™ - In just a few easy steps, you can switch all of your direct deposits and automatic payments to your new or existing account at C&N. No need to track down your payments or fill out forms, ClickSWITCH™ automatically switches over your account quickly and securely. We'll even begin the process of closing your old account!
SavvyMoney - Your FREE comprehensive credit tool that gives you a full credit report and analysis, credit monitoring and personalized offers all inside your C&N digital banking.
MoneyManager - Simplify your budget and tracking while managing all of your accounts - not just those you have with C&N - inside your C&N digital banking! It's the only personal financial management tool you'll ever need.
Debit Card RoundUp - When you use your Visa® Check Card for everyday purchases, Debit Card RoundUp will automatically round up to the nearest dollar and deposit the difference into the C&N account you choose. And, you can save even more with our RoundUp&Save Bundle.
PeoplePay* - Split the check, pay the babysitter, send money to your child at college - whatever reason you have to pay your friends and family, PeoplePay makes it simple.
Digital Wallet* - Transform your cell phone into your Visa® Check Card and breeze through the checkout lines, and make paying online a snap.
Instant Debit Card - If your debit card gets lost, stolen or damaged, don't wait 5-7 days. Visit your local instant-issue office and walk away with a new debit card in as little as 5 minutes!
e-Beginnings - Don't leave your home if you don't have to. Open a Checking account, Savings account or CD online. Your entire mortgage experience, from start to finish, can be done online with the guidance of a local mortgage expert ready to help when you need one. Apply for a credit card online. This is convenience.
Mobile Deposit* - Running to the bank to deposit a check is a thing of the past. Use your mobile device to take a photo of the front and back of your check using your C&N Mobile App and deposit the funds without leaving the comfort of home.

Community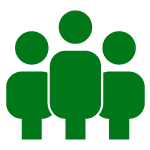 Giving Back, Giving Together - With our flagship community fundraising campaign, C&N chooses a cause each year to rally behind. This employee-driven program raises awareness, funds and support for organizations located in our backyards to make sure they're equipped to make our communities brighter.
Calendar Photo Contest - Each year, local amateur photographers submit hundreds of photos that highlight the beauty of our area. Over 20,000 calendars are printed and distributed across our footprint, providing the winning photographers with a great opportunity to have their work viewed by thousands of people.
Scholarships and Grants - We're invested in future generations' success. Several foundations and scholarship trusts rely on us to handle the administrative duties related to their scholarships and grants. Find out what scholarships and grants are available that might help you achieve your education goals.
C&N Speaker Series - We make house calls! C&N will visit your organization to conduct a presentation on financial education and responsibility specifically tailored to your audience.

Financial Resources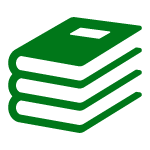 C&N Library - A collection of articles written by our industry-leading experts covering topics that include money management, home buying, business ownership, retirement, security and more.
Video Library - Learn about C&N, our products, our community and get valuable financial tips in a quick, easy-to-access video collection.
Calculators - Do you ever wonder how much you need to save to reach your financial goals? Maybe you've asked yourself how much you could save buying a house instead of renting. Our C&N calculators will help point you in the right direction.
Security - In an ever-growing digitalized world, keeping your information safe is more important than ever. Find articles and resources that will help mitigate your risk of fraud.

Share the Love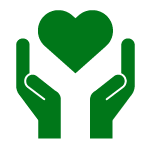 Testimonials - They're real people with real stories. Hear from those who love banking with C&N.
C&N Trophy Room - We are proud and humbled by the organizations who present us with awards in recognition of our commitment to our customers.
Vision, Mission, Values - They're the ingredients for our recipe of success. We strive to live by our vision, mission and values every day.
Loans subject to credit approval.
*Fees and data rates may apply from your mobile carrier.
Refer&Reward
Refer a friend to C&N and you'll both receive a special bonus: $50 for you, $50 for them!