C&N App for Apple Watch for PA and NY Customers
---
Wear Your C&N Accounts*
Pair your C&N Mobile Bank App with your Apple Watch! Use any compatible iPhone to install the C&N Mobile Bank App on your Apple Watch to gain instant access to up to 10 of your C&N accounts and recent transactions.
Account balances
The C&N Apple Watch app gives you a quick view of your available account balances on all of your C&N accounts.
Recent Transactions
Go further into your accounts and view the 10 most recent transactions for each of your C&N accounts.
1. Enable Apple Watch on your C&N Mobile App by logging in and going to Settings > Apple Watch. Click to toggle the feature on.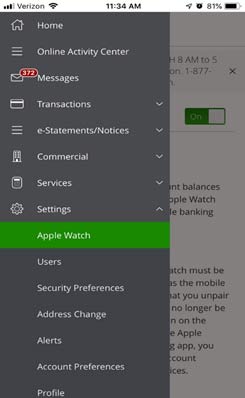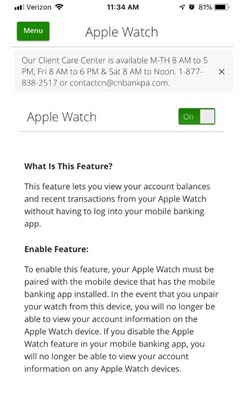 2. Go to the Apple Watch app on your iPhone and choose C&N from the list of available apps to install.
3. Once installed on your Apple Watch, open the C&N app on your watch.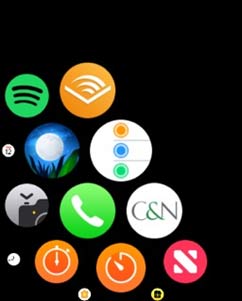 4. You're all set! Your app will show your accounts and available balances. Swipe right to view all of your accounts. Tap on an account to see 10 of the most recent transactions on your account.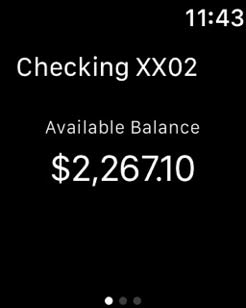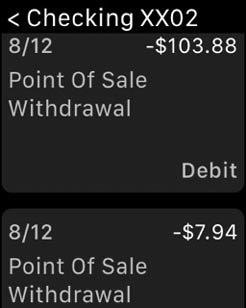 *You may be charged access rates depending on your mobile phone carrier. Web access is needed to use Mobile Banking. Check with your service provider for details on specific fees and charges.​
Refer&Reward
Refer a friend to C&N and you'll both receive a special bonus: $50 for you, $50 for them!