Press Releases
Want to know what's new with us? Here's where you'll find the latest news about events, services and much more.
Explore C&N

2021 Q2

C&N Appoints Blair T. Rush to Executive Leadership Team
04/14/2021
C&N Appoints Blair T. Rush to Executive Leadership Team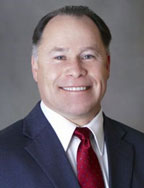 WELLSBORO, PA – C&N recently announced strategic organizational changes to align with its value-based, relationship model and pursue continued growth in a fast-changing marketplace. At that time, Blair T. Rush was appointed to the Executive Leadership Team as Executive Vice President/Region President for the company's Southeast region, covering all of southeastern Pennsylvania.

C&N President & CEO, Brad Scovill, said, "Blair has played a critical leadership role in our industry and communities for many years. In his role as Region President and as a member of the Executive Leadership Team, he will continue to lead, prepare and empower his teams to find new ways of creating value for our clients and our communities."

Rush earned his Bachelor of Science degree in Business Administration from Delaware Valley University and has spent 41 years as a knowledgeable leader in the financial industry. He joined C&N in 2020 when the company acquired Covenant Bank, where he served on the Board of Directors and as President and Chief Operating Officer. Prior to Covenant, Blair held leadership roles at National Penn Bank, First Service Bank and Bucks County Bank. He has received a number of notable accolades, including most recently, the 2020 PA Bankers Association William S. Latoff Advocacy Award and the 2019 Delaware Valley University Alumni Association's Alumni Achievement Award in Business Administration.

Blair has enjoyed volunteer work for more than forty years and believes "volunteering gives us an opportunity to change lives, including our own." He currently serves on a number of local Boards and Committees, including Grand View Health's Board of Trustees, where he is also Chairman of the Finance Committee, a member of the Quality Steering Committee and is a member of the Foundation's Board of Trustees. Rush also sits on the Central Bucks Chamber of Commerce's Board of Directors, where he served as past Chairman of the Board and currently serves on the Executive Committee. Blair also presently commits his volunteer time as President of the Board of the Washington Crossing Council Boy Scouts of America and serves on the North Penn Valley Boys & Girls Club Board of Directors. He also serves on the PA Bankers Association's Federal Grassroots Policymakers Committee, is the Finance Committee Chairman of St. Andrew's United Church of Christ, Perkasie, and is a member of the Rotary Club of North Penn.

About his role, Rush said, "I have witnessed firsthand the importance of community banks in the towns and cities where we work and live. At C&N, we believe in building personal, trusted relationships with our customers and communities, which has become more valued than ever before. I am enthusiastic about working with this team of local experts and I look forward to continuing to help the communities we serve."

Blair is an enthusiastic sports fan, participant and past coach. He has three adult children and currently resides in Perkasie, PA with his wife, Tammy.