Valuable information and resources from trusted organizations
---
CISA Tip Sheets
Download these tip sheets to easily distribute to your employees by email or handout.
---
PA Small Business Development Centers
The following resources are provided to help your business to learn about potential cybersecurity threats, help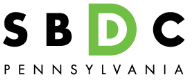 your company become better prepared, and how to respond to suspicious activity or a cybersecurity attack. Included at this site:
Cybersecurity Threat News and Alerts
Cybersecurity plan creation
Online education and training
Information on how to report suspected activity​
---
United States Computer Emergency Readiness Team
Cybersecurity is critical to any business enterprise, no matter how small. However, leaders of small and midsize businesses (SMB) often do not know where to begin, given the scope and complexity of the issue in the face of a small staff and limited resources. To help business leaders get started, DHS has provided a list of top resources specially designed to help SMBs recognize and address their cybersecurity risks. Included at this site:
Cybersecurity Resources Road Map used for identifying best practices
Cybersecurity toolkits for Small and Midsize Businesses​
---
Stop Ransomware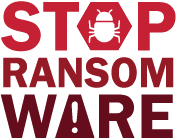 On 20 August, the US Treasury and the Department of Homeland Security (DHS) released a joint letter regarding their concerns about the growing threat posed by malicious cyber actors and the continuing threat of ransomware. Roughly $350 million in ransom was paid to malicious cyber actors in 2020, a more ·than 300% increase from the previous year. There have already been multiple notable ransomware attacks in 2021. Importantly, the majority of ransomware victims are small businesses that can face an existential threat once hit by ransomware. Tackling this challenge requires collaboration across every level of government, the private sector, and our communities.

The U.S. Government launched a new website to help public and private organizations defend against the rise in ransomware cases. StopRansomware.gov is a whole-of-government approach that gives one central location for ransomware resources and alerts. We encourage organizations to use this new website to understand the threat of ransomware, mitigate risk, and in the event of an attack, know what steps to take next.
The StopRansomware.gov webpage is an interagency resource that provides our partners and stakeholders with ransomware protection, detection, and response guidance that they can use on a single website. This includes ransomware alerts, reports, and resources from CISA, the FBI, and other federal partners.
---
Stop. Think. Connect. Small Business Resources

Small businesses may not consider themselves targets for cyber-attacks due to their small size or the perception that they don't have anything worth stealing. However, small businesses have valuable information cybercriminals seek, such as employee and customer records, bank account information and access to the business's finances, and access to larger networks. In some ways, small businesses are at a higher risk of cyber-attacks than larger businesses because they often have fewer resources dedicated to cybersecurity. Below, find resources and materials to keep your small business cyber secure.
---
Small Business Cybersecurity Corner

Get cybersecurity basics, guidance, solutions, and training to protect your information and manage your cybersecurity risks.
Refer&Reward
Refer a friend to C&N and you'll both receive a special bonus: $50 for you, $50 for them!