Sharing Acts of Kindness
Taking care of one another is important. A single act of kindness can change someone's day & go a long way in creating a better world. That's the idea behind Ampersand Day: connect with your neighbors the way the ampersand connects ideas. Friends & Family. People & Places. You & Us. That's C&N.
---
How We Celebrate Ampersand Day
Ampersand Day is all about doing acts of kindness for others, so our goal is to encourage you to take care of your fellow man one good deed at a time.
Here's how it works:
Visit your local C&N office to pick up an Ampersand Day card. Or you could be lucky enough to have an act of kindness passed onto you along with their Ampersand Day card.

Do a good deed for someone else. Carry their groceries. Wash their car. Buy their lunch. There are no small good deeds.

Share your Ampersand Day experience on Facebook with the hashtag #CNAmpersandDay. Make sure you tag C&N & your friends & challenge them to do something nice for someone. C&N will donate $5 to the local Fire & Ambulance Departments for each person tagged!

Spread the love. Keep the momentum going by continuing to do good things for those around you. You'll get to experience the sense of fulfillment that comes with doing good things for others.

The ampersand is a major part of the C&N story. When we rebranded from Citizens & Northern Bank to C&N in 2019, we adopted the ampersand as an outward symbol of the relationships we build with our customers and our community.
The following year was 2020, a year when many were faced with overwhelming challenges and searching for a beacon of hope. We looked for ways C&N could prop up our communities & celebrate the positive stories that made a difference during difficult times.
That's when we discovered September 8th: National Ampersand Day. Just as the ampersand represents relationships, we thought Ampersand Day should embody the unbreakable connections that bind humanity and remind us that we're all in this together.
While nobody knows for sure when the first ampersand was used, it can be found as far back as 79 A.D. An early example was discovered as graffiti on a wall in Pompeii, preserved by the Vesuvius eruption. At one point in time, the ampersand was last letter in our alphabet. The ampersand gets its shape from combining the letters 'e' and 't' together from the Latin word 'et', meaning 'and.' The ampersand was formally accepted in place of the word 'and' in 1899. National Ampersand Day was founded by Chaz DeSimone in 2015 to celebrate the character.
As C&N's adopted holiday, our teammates go all out to make Ampersand Day truly special. We wear jeans so we can celebrate more comfortably, we put out treats for our customers and we hold our annual Amper Art Contest.
Each year, we challenge our teammates to channel their artistic side and make an ampersand in the most creative way possible. This could be as simple as a drawing or sculpture or as big as mowing an ampersand into their yard. The winner for most creative ampersand receives a prize, so our team really digs deep in the spirit of competition and fun.
Here are our past winners: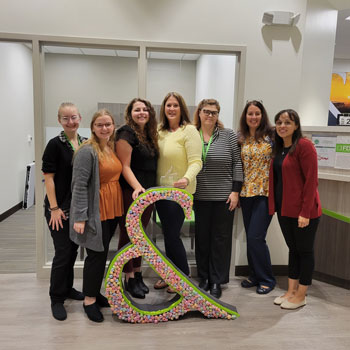 2022 Winner: Wellsboro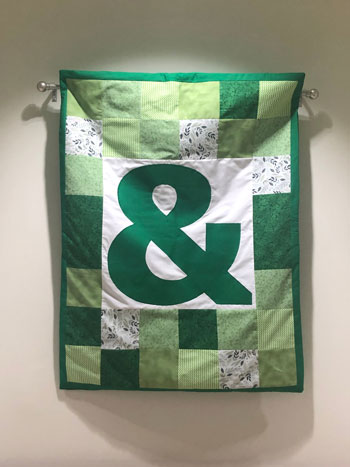 2021 Winner: Williamsport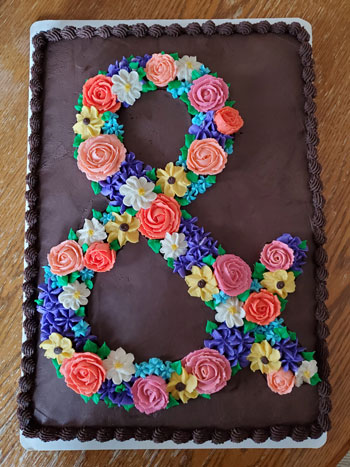 2020 Winner: Jessica Walton
Refer&Reward
Refer a friend to C&N and you'll both receive a special bonus: $50 for you, $50 for them!