Press Releases
Want to know what's new with us? Here's where you'll find the latest news about events, services and much more.
Explore C&N

2021 Q2

C&N Introduces Thomas Rudy, Jr. as Executive Vice President, Region President
04/14/2021
C&N Introduces Thomas Rudy, Jr. as Executive Vice President, Region President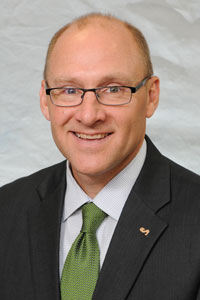 WELLSBORO, PA – C&N, the leading financial services company in the region, recently announced strategic organizational changes to align with its value-based, relationship model and pursue continued growth in a fast-changing marketplace. At that time, Thomas Rudy, Jr. was named EVP/Region President for the company's North and Northcentral regions, covering Bradford, Cameron, Lycoming, McKean, Sullivan, Potter and Tioga Counties in Pennsylvania and Chemung and Steuben Counties in New York.
C&N President & CEO, Brad Scovill, said, "Tom Rudy is a trusted voice in the company and the community. He's played a critical leadership role for many years and, in his new role as Region President, he will continue to lead, prepare and empower his team to find new ways of creating value for our clients and our communities."
With over 32 years of experience, Rudy is a knowledgeable leader in the financial industry. He joined C&N in 2000, where he most recently served as EVP/Director of Branch Delivery, leading all branch locations, the Marketing team and facilities management. He also continues to serve as the President of C&N Financial Services Corporation.
After earning his Bachelor of Science degree in Finance from Penn State University, Tom graduated from the ABA Graduate School of Banking at the Wharton School, University of Pennsylvania. He also received his Certified Employee Benefit Specialist (C.E.B.S.) Designation from the International Foundation of Employee Benefit Plans, also at the Wharton School, University of Pennsylvania.
Tom spends much of his free time focused on enriching his community. He is a board member and treasurer of Tyoga Golf Course, board member and treasurer of GROW – Growth Resources of Wellsboro, an economic development organization for the Wellsboro area, and board member of the Lycoming County United Way. He is Chairperson of the Etner Foundation, President of Wellsboro Foundation, Inc. and he previously coached Wellsboro Area Youth Soccer and Wellsboro Little League. Tom and his wife Deborah have 3 adult children and currently reside in Wellsboro, Tioga County.
About his new role, Rudy said, "I welcome this newest challenge and am committed to C&N's mission of creating value through lifelong relationships with our customers, communities and team mates. Our teams' ability and commitment to cultivate strong relationships is exciting and I look forward to seeing what we can achieve together."