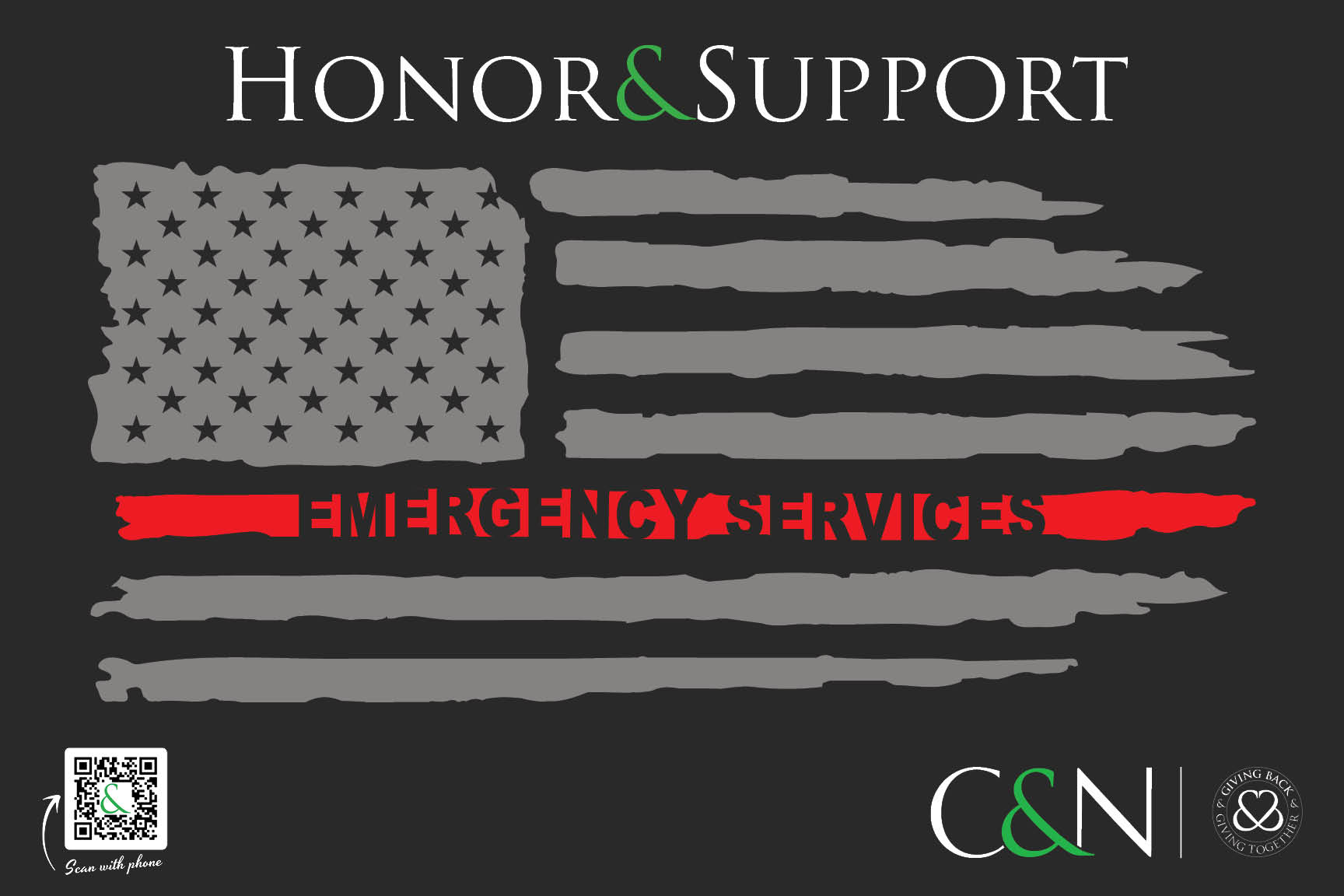 Honor&Support
When there is an accident or a fire, generally those coming to your aid are volunteers. While many of these organizations receive state and local funding, it usually isn't enough to cover the costs of extensive training needed along with the expensive equipment. Bridging the gap in these funds falls on those who are already volunteering their free time to help with emergencies. This year, our employees voted to make Emergency Services our Giving Back, Giving Together cause for the next 12 months, taking on fundraising for our local emergency services, with a goal of raising $100,000 to support 34 local volunteer emergency, fire and ambulance organizations'.
Join us in our mission of keeping emergency services in our area strong and support 34 local organizations by participating in our fundraiser below. Every dollar donated to the Giving Back, Giving Together program remains in your local community, keeping these vital services.
Emergency Services Yard Signs
Purchase a yard sign at your local C&N office to display & show your support for our local emergency, fire & ambulance services.
Each purchase enters you to win $100 for you and $100 for a local emergency services organization1.
All proceeds go to support local emergency, fire & ambulance services through our Giving Back, Giving Together program.
Member FDIC. NO PURCHASE OR DONATION NECESSARY. The "Honor & Support" Sweepstakes is open to legal U.S. residents of NY, NJ & PA who have reached the age of majority in his/her state of residence at the time of entry. Sweepstakes ends 9/30/22. Odds of winning depend on total number of eligible entries received. Sponsor: C&N. VOID WHERE PROHIBITED.. For complete entry, eligibility, prize descriptions, odds disclosure and other details, view our official rules.